Conservation requires moving people to action with new ideas and new programs. For 30 years I have been helping organizations recognize, organize and implement new approaches to achieving conservation.
I have been instrumental in:
Putting together a Task Force and a Technical Working Group for IUCN to work on the impending intersection between conservation and synthetic biology. This involved recruiting and leading a group of 30+ authors to write a 170 page evidence-based technical review of the field (completed May 2019) and from that work with the Task Force to draft a policy for IUCN Council to consider taking to the members at the 2020 World Conservation Congress.
With the completed motion (above) I led the delegation to IUCN's World Conservation Congress in France where we presented results of the Assessment and coordinated discussion and negotiation on the Resolution – which was passed by the IUCN members.
Creating, funding and running two interdisciplinary graduate training programs at the University of Florida (Program for Studies in Tropical Conservation and Tropical Conservation and Development Program)
Developing the first ecoregional handbook for The Nature Conservancy (Designing a Geography of Hope: Guidelines for Ecoregion-based Conservation in The Nature Conservancy)
Reestablishing the American Bison Society on its 100th anniversary to bring together stakeholders from industry, Native American, government, academia and the NGO sector to develop and begin to implement a 100 year vision for the ecological restoration of bison.
Developing a vision for the Wildlife Conservation Society to receive as a gift from Goldman Sachs a very large private reserve in Chilean Tierra del Fuego and helping on strategic planning and research development (Karukinka Reserve, Chile)
Running the Wildlife Conservation Society's Futures Group which considered future global scenarios that would affect WCS' mission of wildlife and wildland conservation (see Futures of the Wild in "Resources")
Serving an incubator function to test new program ideas, establish those that have broad acceptance, and hand them over to other parts of the institution (Ecoregional conservation at The Nature Conservancy; Landscape ecology and species programs at the Wildlife Conservation Society)
Writing synthetic forward-looking pieces on important issues in conservation (see "Resources")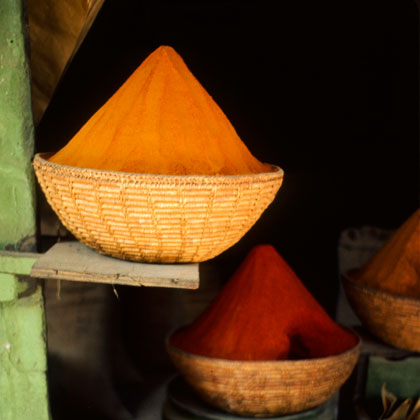 As the Principal at Archipelago I have/am:
Helping the Gordon and Betty Moore Foundation develop a grant program for One Health (2022-3)
Working with a private company to design the mechanism for investing in "nature as a shareholder" (2021 – 2022)
Working with the new Chair to develop a strategy for the World Commission on Protected Areas of IUCN and serve as a member of the WCPA Advisory Group (2021-on-going)
Worked for the Global Environment Facility to put together and manage their COVID-19 Task Force and write a GEF Working Paper summarizing and making recommendations for forward action after the pandemic (2020-2021).
Responded to a request from the (US) National Park Service to assemble and lead an expert panel to produce a report on management of invasive species in parks.
Helped the Moore Foundation Environment Program develop a new strategy for conservation investment (2018)
Served as an external expert for the Global Environment Facility meeting: Biodiversity/Natural Capital/Conservation Equity(2017)
Panelist: CRISPRcon, Boston, MA. (2017)
(2018-2020) Responsible for assembling a Taskforce for IUCN to develop a global assessment of the interaction between synthetic biology and biology (completed 2019) and from that propose a policy for IUCN members
Served on the organizing committee for a meeting "Engineering Resilience" on synthetic biology and conservation focused on Australia and New Zealand on Heron Island, Australia (2017)
Co-led a session on "novel entities" at the GEF-IUCN Global Commons workshop (2016) which led to preparation of a paper on novel entities for the Scientific and Technical Advisory Panel of the Global Environment Facility
Participated as a biodiversity expert at the February, 2017 Global Environment Facility Technical Advisory Group meetings (2017)
Organized and led an invited session on conservation at the 2017 Synthetic Biologists meeting (SB 7.0) in Singapore (2017)
Advised the Singapore Wildlife Reserves (Singapore Zoo) on a new species conservation program for Southeast Asia (2017)
Presented invited seminars on synthetic biology and conservation to the US National Park Service and the US Department of Agriculture (a meeting of Latin American agricultural officials in Costa Rica) (2017)
Worked with IUCN's Species Survival Commission to plan a workshop on synthetic biology and conservation at the Rockefeller Foundation's Bellagio Center; I presented an invited talk at the workshop
Co-led with Revive & Restore a workshop in 2015 entitled "New Genomic Solutions for Conservation Problems" to examine if and how synthetic biology technologies could be applied to intractable conservation problems.
Worked with colleagues and partners to survey the status of privately protected areas globally, write an IUCN technical document, and organize and run sessions at the 2014 World Parks Congress to promote the support and establishment of more PPAs.
Brought together the conservation and synthetic biology communities to create opportunities to discuss collaboration and written papers about the importance of mutual engagement.
Consulted with a large international NGO on growing its portfolio of wilderness investments.
Worked with the Global Environment Facility to help frame its new signature programs.
Worked with the National Fish and Wildlife Foundation on developing its new conservation strategy and subsequently serving on its Blue Ribbon Advisory Panel.
Advised the Association of Zoos and Aquariums on developing approaches to increasing funding for field programs and build a new field program on species conservation.
Spoken at three zoo and aquarium venues on the implications of synthetic biology for species conservation.
Developed and published new approaches to the interaction between ex-situ and in-situ conservation.